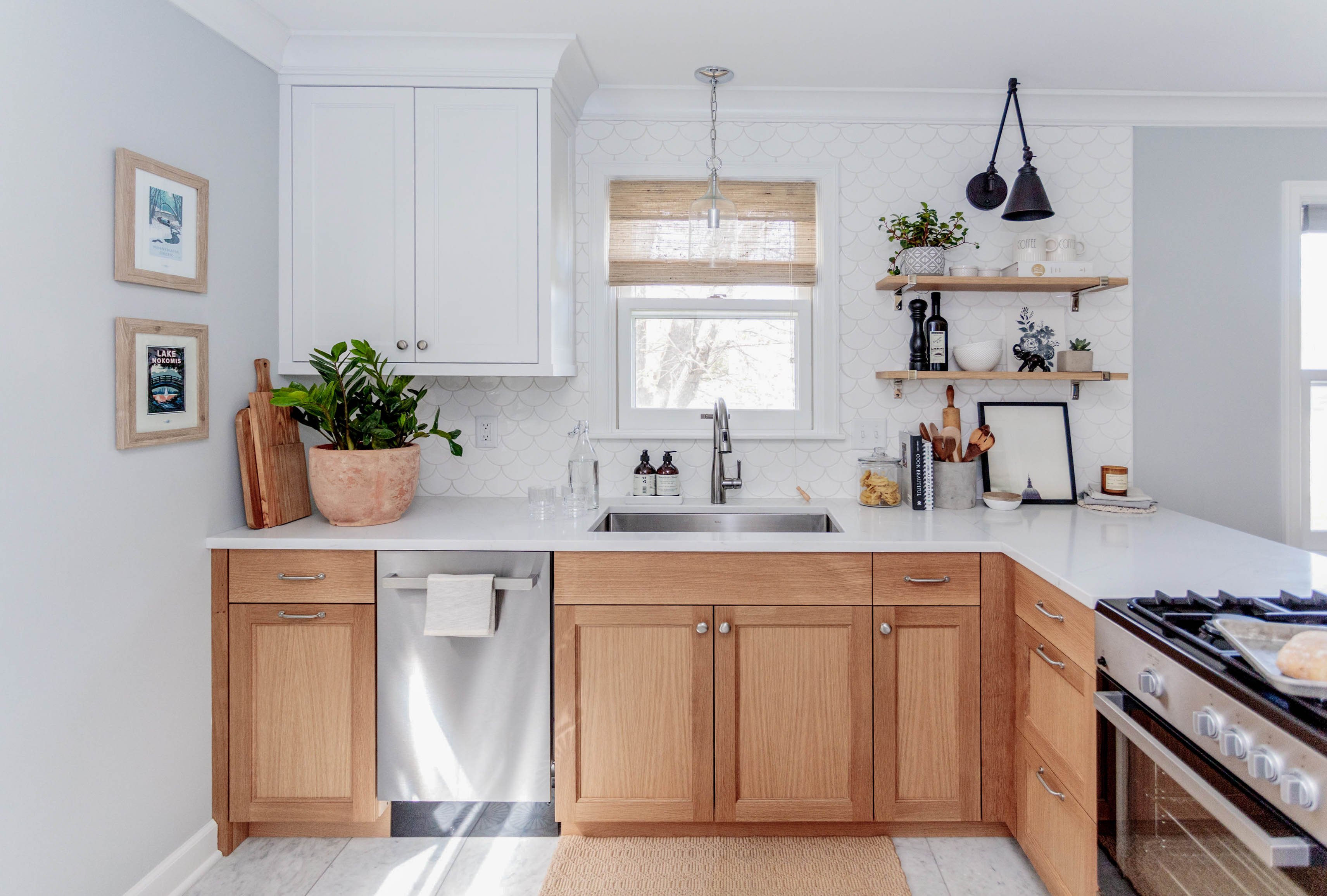 10 Kitchen and Bathroom Design Trends for 2021
Kitchen and bathroom designs go through the same fashionable trends as all else does. While we always strive for a timeless design in our renovations that long lasts the turns of trends, there are elements that become more prevalent to the time.
1. Wood Cabinetry
The natural texture and movement of wood grain adds beautiful interest to cabinetry. Wood cabinetry looks very custom with specific wood species and manipulating stains tailored for the space. Wood cabinetry is also more durable and long lasting with lower maintenance compared to painted. If our cabinet shop team had their way they would only build and install wood cabinetry.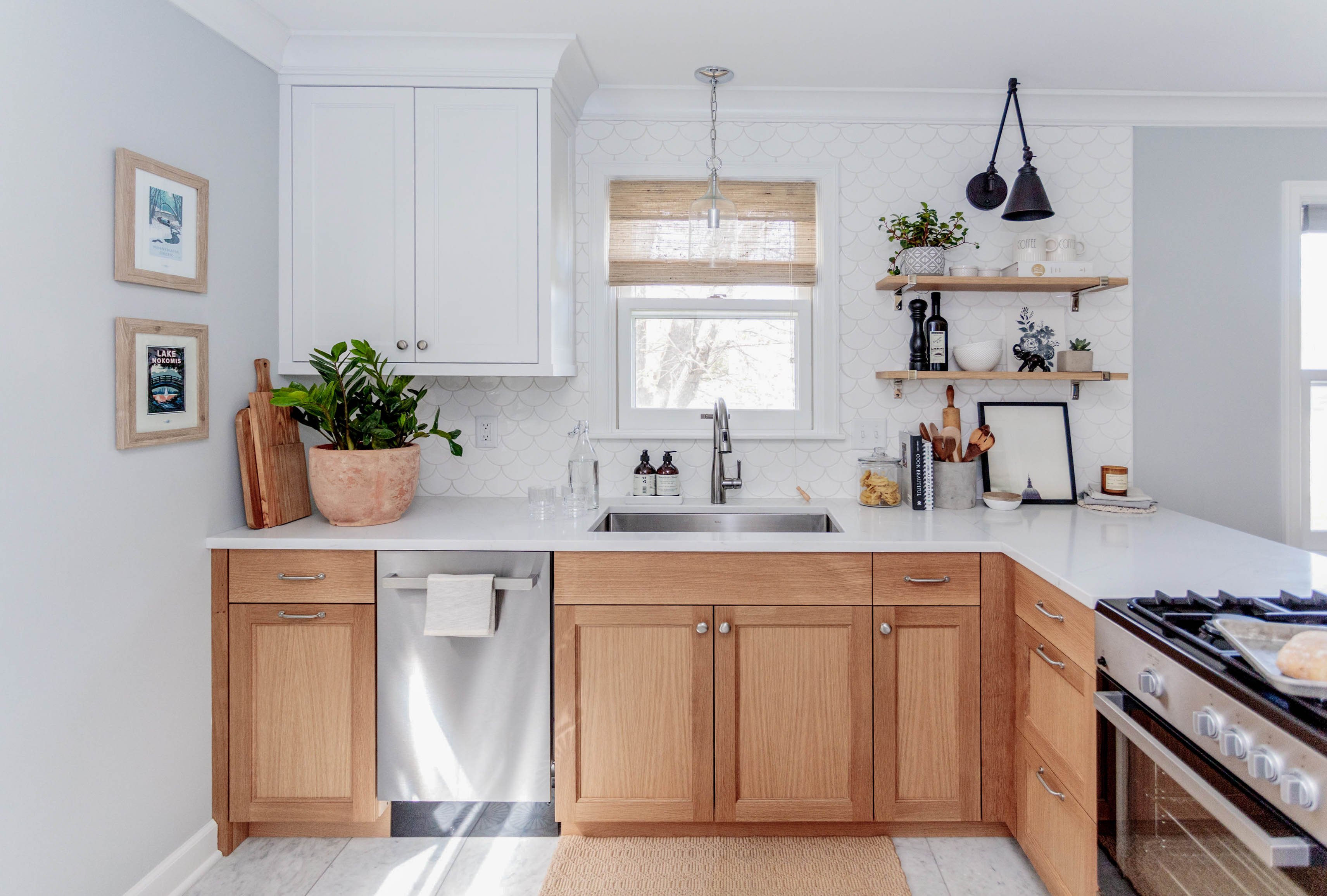 2. Hidden Appliances
We're installing panel-ready appliances in almost all of our upcoming projects to create a seamless, custom look with our cabinetry. Paneled refrigerators and dishwashers are a design element you will not regret at the end of the project. We're also getting creative with appliance garages and pantries to hide every day small appliances like the coffee maker and microwave. Clutter free countertops are a win.
3. Warm Tones
The days of grey and cool whites are transitioning to warmer tones. Incorporating more wood elements, brass finishes, taupe instead of bright white cabinetry, gold veining and beige accents in natural stone are a few ways to incorporate warm tones into your 2021 design.
4. Color + Pattern Play
Especially in bathrooms, which present opportunity to be unique from the rest of the home, explore the mixture of color and patterns. These closed-away rooms are the perfect place to commit to bold colors you love and introduce playful patterns. The bathroom is a room to take the least seriously.
5. Beauty with Age
As with life and good wine, things get better with time. Using "live" materials will age, creating beautiful patina and rustic charm. Unlacquered brass will patina over time creating beautiful colors, use in hardware and plumbing fixtures. Marble elements are for free spirited homeowners who find beauty in imperfection. Accenting with reclaimed wood creates one-of-a-kind features.
6. European Timelessness
We're taking notes from the timelessness of European kitchens that seem to get better with time. Design elements we've learned by this approach are custom inset style cabinetry built to last, natural materials, neutral colors, and clean lines.
7. Range Alcove
Dramatic features with creative storage, we are designing range alcoves in several kitchen renovations to start the new year, including the Kath Home. These features add an additional focal point of the space and look amazing when balanced in a space with a wall of windows like in the Drew Avenue kitchen.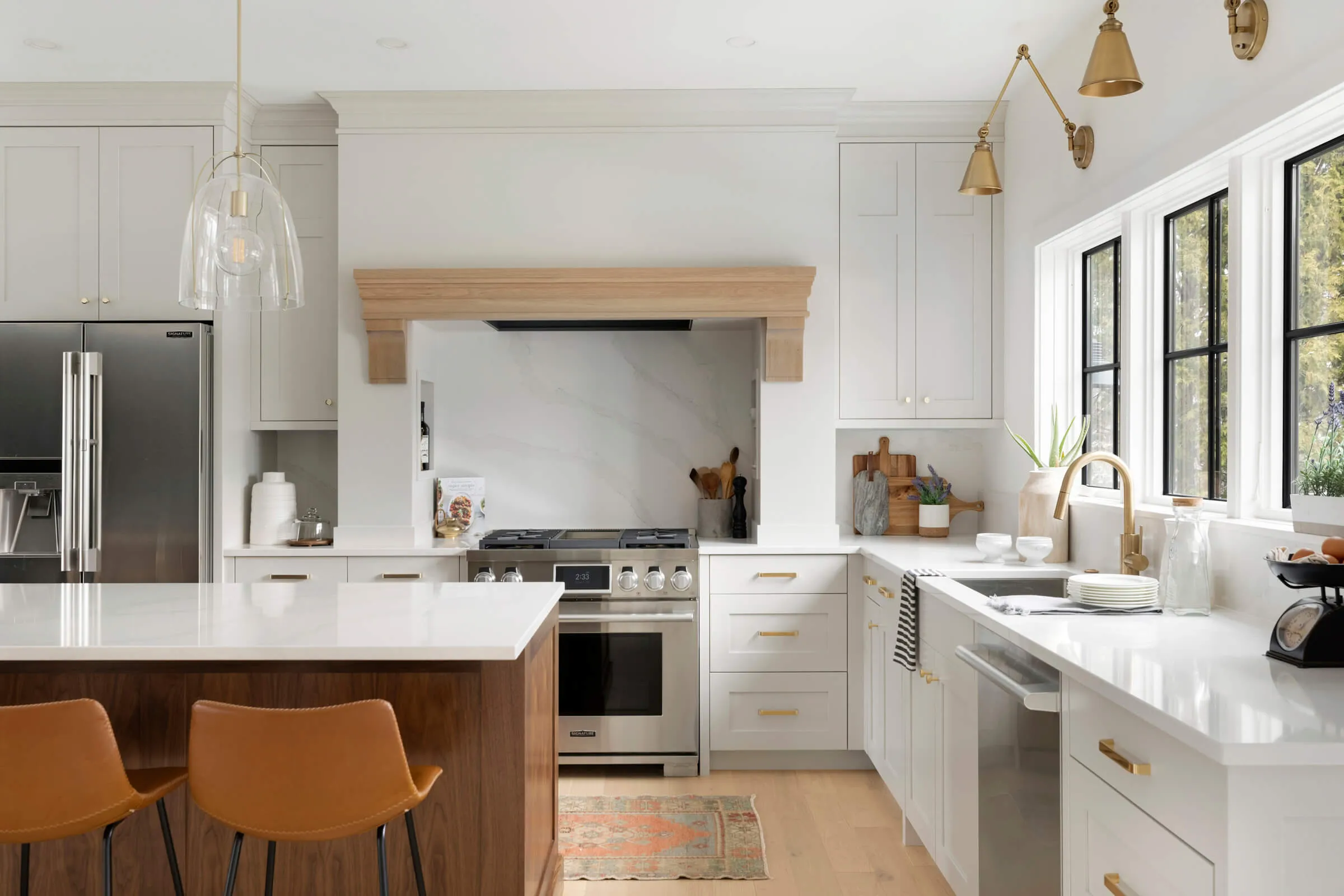 8. Fluted Accents
A design trend we're seeing sweep social media and our own cabinet shop is fluted details. We especially love this detail in glass and wood applications to create texture and visual interest to vanities and cabinet doors.
Image from Chris Loves Julia
9. Multi-Tone Cabinetry + Mixed Finishes
Two toned kitchen cabinets, varying countertop materials and colors, and mixing finishes are a couple ways to keep neutral designs interesting. Contrasting perimeter and island cabinetry is done often, especially in larger spaces. In bathrooms we mix finishes between plumbing fixtures and accessories, such as hardware and light fixtures.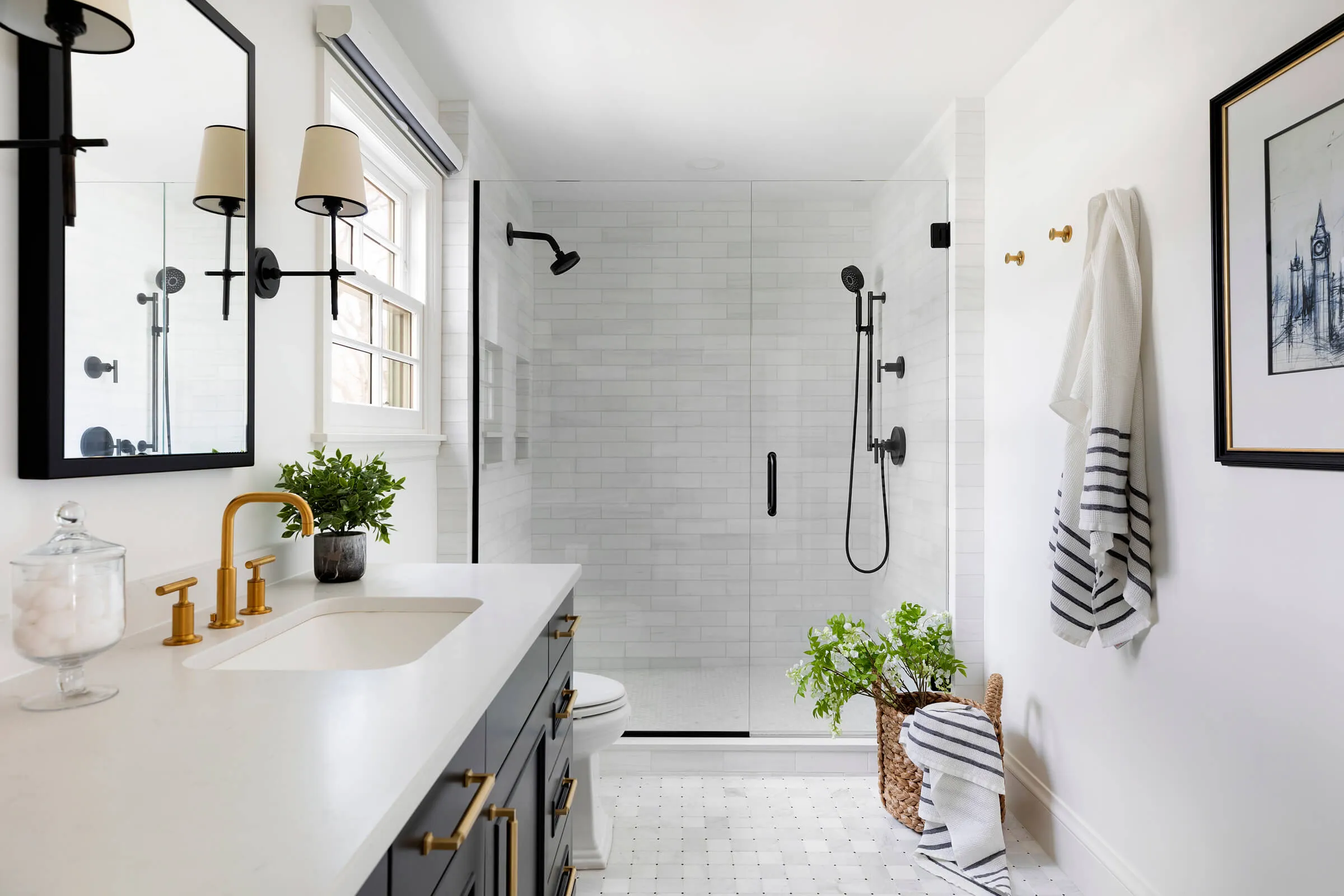 10. Patience…
Like many raw materials, instant gratification is in short supply this year. Many aspects in the design build industry including lumber, tile, appliances, and furniture are experiencing major delays due to closed factories, transportation limitations, and raw material shortages. Enjoy the journey, trust the process and be flexible with expectations to get to the beautiful final result.
We're excited for the new opportunities for this year. Our calendar is filling up quickly, connect with us to discuss your renovation and get on board for 2021.
Cheers,
Katie Wick + Jkath Team
Interested in connecting about your home renovation?
Some recent projects from our team we think you might like:
Keep up with our latest inspiration by following us on Pinterest and Instagram.